31
« on: September 01, 2019, 08:48:13 PM »
School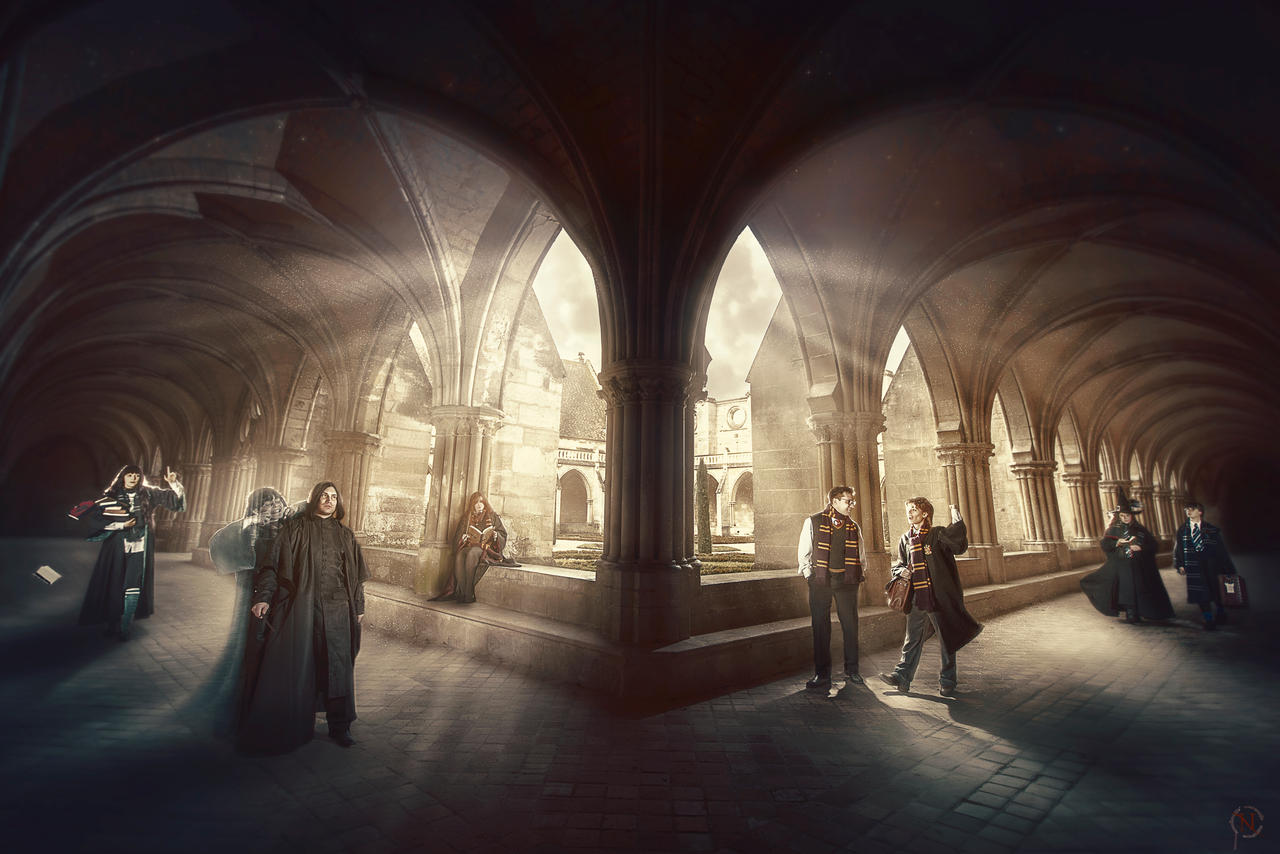 A day in Hogwarts by Noshiba-Photographe
It's the start of the school year in most places and Bea rightfully noticed that we didn't have a related theme yet!
(Apprentices is the closest one I think.)

The most famous school in fantasy is of course Hogwarts. Pratchett's Unseen University, Brakebills University from Lev Grossman's Magicians or Rothfuss' Arcanist University from the Kingkiller Chronicles are other prominent examples. Others aren't so formal or traditional, sometimes there are only traveling teachers who teach history for an egg (Pratchett's Tiffany Achings series) or it's walled off in a convent (Lawrence's Book of the Anchestor series).

To make it short: There are many different schools in Science Fiction (Storm Trooper University is probably named something different but surely exists) and Fantasy and we want you to add another one. The age, race, topics of education or number of students don't matter.

Give us a school/university setting and let something interesting happen!
Rules:



1. This must be prose or poetry.
2. The setting has to be a school.
3. Prose must be 500-1500 words long.
4. Poetry must be 100-750 words long.
5. One story per person or writing team (not per account).
6. You will be disqualified if you exceed the limits, full stop. That's why they're called limits.
7. Your entry can't be published somewhere else before.
8. This is a writing contest, not a "I have written something like this ten years ago" contest. So if you happen to have a story that fits one of the themes, I'd like it to have a mayor overhaul/edit. Work for it.

9. Please add your story's word count and, if you have, your twitter handle.
10. Please put your story in [ spoiler ] tags to make the thread easier to handle.
You can find them above the smileys under the B.


Bonus rule:

We consider voting in a contest you're taking part in a given. Others take time and effort to read the stories - you should do the same. A small community like ours lives from reciprocity and this contest needs stories as much as votes.

If you want so submit your story anonymously you can do so by sending it in a personal message to @xiagan.

Entry will close September 30th/October 1st, 2019 and voting will begin somewhere around the same time too.

All members are eligible to join. If you are not a member you can join here. Sign up is free and all are welcome!


The winner will have their piece displayed on the main Fantasy Faction website sometime in the next months.
Submitting a story counts as published. The author retains all rights to their work.

Please post your entry here.

Note: This thread is only for questions or discussing this month's writing contest. Good luck!