16
« on: August 13, 2019, 04:00:57 AM »
Shit. Apologies for the swear word. I meant just finished my novel but that somehow made me felt infinitely worse, for some reason. I guess it's just that I'm no longer possessed by that mad, gleeful trance I had during the time I was writing, and was now just reminded of how shit my story probably is. It's like I could just find a million reasons and imagine a million ways I'd failed.

I'm a bit late jumping in here
@S. K. Inkslinger
, and idk that I have a lot more to add than that I agree with everyone else, but here's some pictures: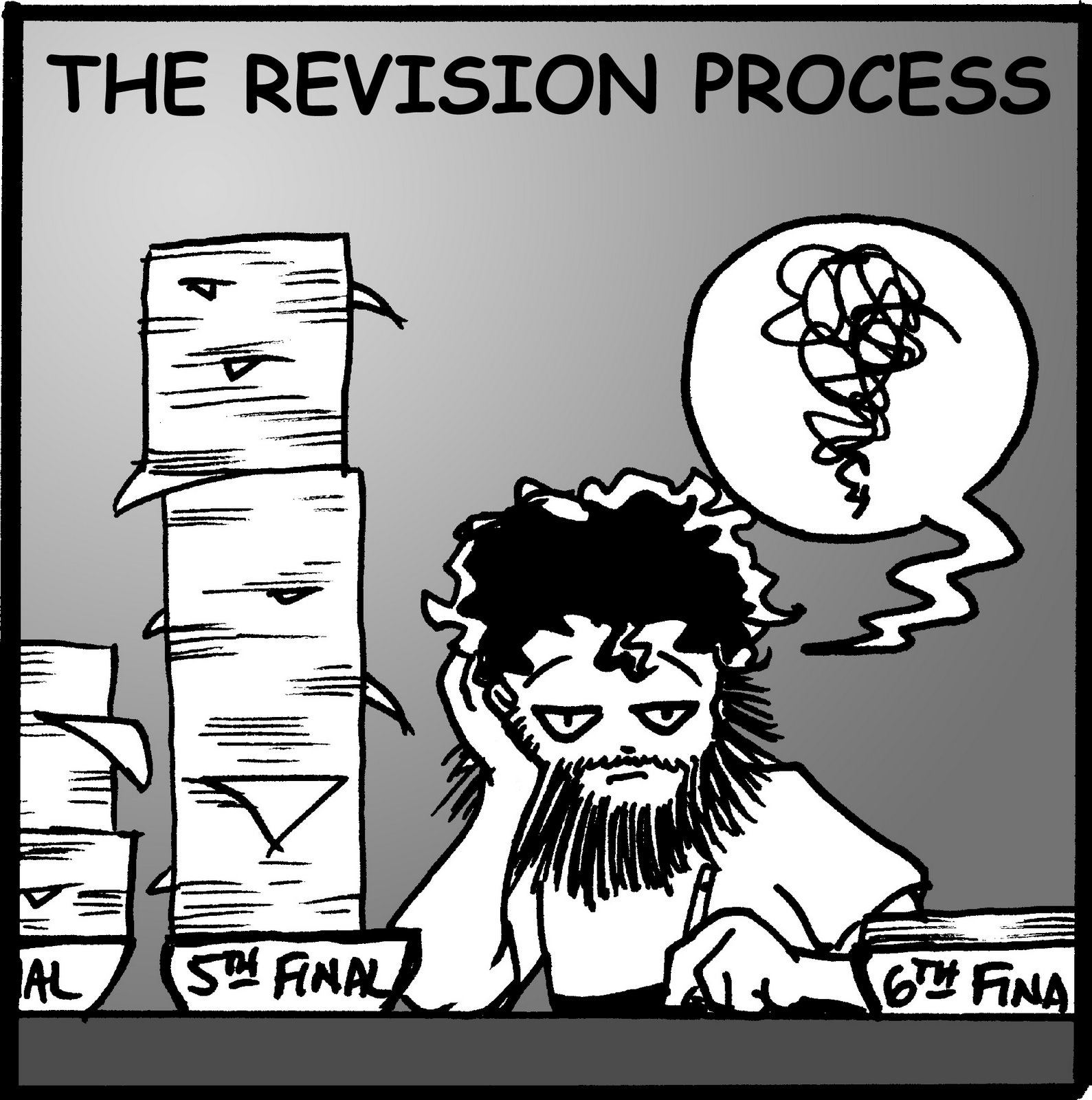 I'm totally with you. for me: writing = cathartic euphoria , revising = depressive purgatory
Here's my experience with the whole thing. I put it in spoiler quotes b/c it's prolly TMI
Learning to revise is a skill. It doesn't have to be awful, but it's definitely a different part of your brain.
Kind of like when you're in a group and the first phase is brainstorming and no idea is a bad idea, then the second phase is critiquing the ideas, then the third phase is a plan of action. Writing is kind of the same process.
This is from JK Rowling's revisions of Harry Potter and the something something.
I haven't actually read any Harry Potter books, but this article helped me feel a little less lost and less depressed about the revising process:
https://thefriendlyeditor.com/2015/03/26/how-rowling-revised-harry-potter-phoenix/
Well, and why not, just like with the over 50 short stories submissions I've made to various e-magazines (with only one getting accepted), things probably won't change just because the story is like a hundred thousand words longer. I'm just ready to fail at this point and I don't even feel like making a half-ass attempt at writing a query letter or finding publishing agents anymore because I'd probably failed anyway.

I'm in a similar boat, Inky. my acceptance rate for nonfiction is like 95%, for fiction it's like 2%. It f*ing sucks. But you're not alone. Even the famous writers get rejected a lot, I think Steven King wrote tons of books with all rejections from publishers, and even had Carrie in the trash bin before his wife pulled it out and it took off.
Ever since I got physically and mentally broken and quit med school I guess I just got into the "I failed.I failed.I failed.I failed.I failed.I failed.I failed.I failed" ideology for the rest of my life. Things just kept on repeating that I'd expect to fail in the end either way, no matter how hard I tried or how I went about doing things, and that just sucked. Not just because I'll fail anyway, but that I had came to kind of accept and expect it.

Sorry, I guess the depression side of my bipolar disorder is acting up again. Thank you for listening to me rant, anyhow.

You weren't broken, you escaped a cult.
Med students are kind of like the Borg, they are singlemindedly obsessed with pleasing their parents, scrounging for every point at school, competing ruthlessly, without any concept of what they want, what they are doing, why they are doing it, and what anything means for the bigger picture. They're just trying to "succeed" and in the process become robots.
I'm proud of you for escaping! It doesn't make you broken, it means you beat your borg conditioning and managed to become yourself again, despite the odds.